First released in 1997, Final Fantasy 7 immediately cemented its place as one of the best JRPG titles around and introduced millions of gamers around the world to the genre. Now, due to the success of Final Fantasy 7 over 20 years ago (and the pleads from die hard fans), Square Enix is releasing a remake. 
Unfortunately, those high expectations have been both a blessing and a curse for the game as the path to release hasn't been smooth. 
But now, four years after it was announced at E3 2015, we finally have a Final Fantasy 7 Remake release date: March 3, 2020.
We've now seen the game a half-dozen times in trailers but, with news and rumors still churning around the great wide web, we've gathered up everything we know has been confirmed and everything fans suspect right here for your perusal.
Cut to the chase
What is it? A remake of the popular JRPG Final Fantasy 7 
When can I play it? March 3, 2020
What can I play it on? It's been confirmed the game will come to PS4 first, but it may appear later on PC and Xbox One. It could even be a cross-generation title.
Final Fantasy 7 trailers
The first trailer for the game was released upon the remake's announcement at E3 2015. The trailer is largely cinematic and you can watch it for yourself below:
A further trailer (this time featuring gameplay) was revealed at PSX in 2015:
There's also the Final Fantasy 7 Remake trailer that was revealed during Sony's May 9 State of Play event. In it, we got a great look at what the action-heavy combat would look like (think Kingdom Hearts and you'll be on the right track) and one of the series most well-remembered protagonists, Aerith. 
Check it out below:
Last, but far from least, we have the newest trailer that was unveiled at a Final Fantasy VII concert held in Los Angeles, where the game's director, Tetsuya Nomura, unveiled Remake's official March 3, 2020 release date.
Final Fantasy 7 release date
The Final Fantasy 7 remake has had something of a troubled development, which makes it all the more surprising that we'll be seeing the game as early as we are. 
The date Square Enix has given us is March 3, 2020 – but it's unclear if that's for all of the episodes (remember, FF7R is an episodic game) or if that's just the release date of episode one.
For some, that date is much sooner than expected considering the game's recent setback, but others will likely say it's arriving later than they wanted. 
For what it's worth, the game has been in the works since 2014 but there have been few significant official updates since the E3 2015 reveal: In that time, development of the game has moved from external developer CyberConnect2 to Square Enix's in-house team. Overhauls like this can cause big delays to a game's progress but according to Square Enix's Naoki Hamaguchi the decision was made out of a desire to maintain "control quality as well as keeping the schedule stable."
The good news is now that release date is set in stone.
We also know is that the game will be available to PlayStation 4 players "first" as was promised at its E3 reveal. Saying "first" suggests this isn't an outright exclusive and that the game will eventually come to Xbox One and PC. However, there was no indication as to how long the agreed exclusivity period would be. 
We're also expecting Final Fantasy 7 remake to be a cross-generation release, likely releasing on both PS5 and the next Xbox alongside current generation consoles.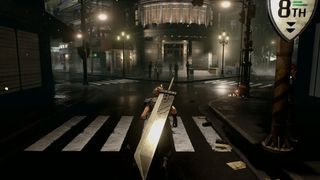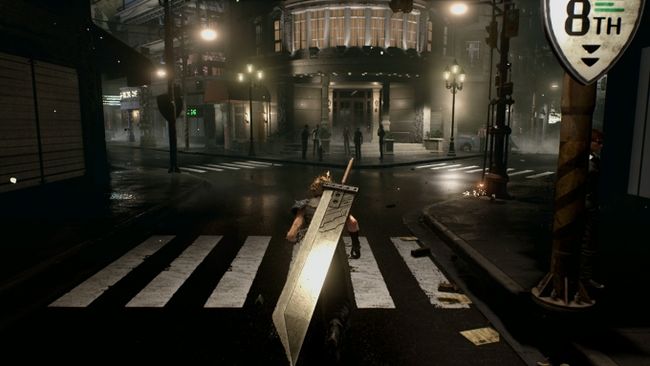 Final Fantasy 7 news and rumors
State of Play trailer
Until E3 2019 comes along, the best look at Final Fantasy VII Remake will come from May's State of Play event where Sony debuted a one-minute teaser trailer of the game, full of combat, dialogue and story sequences. It's our deepest look yet at the game, and is definitely a ploy to whet our appetites until we get a full look (and maybe even a demo!) later this year.
お、お、きたきた。 https://t.co/vP4U6ARANkMay 7, 2019
Nomura admits an announcement was premature
Square Enix's Tetsuya Nomura has admitted that both Kingdom Hearts 3 and the Final Fantasy 7 remake were announced too early.
"I am well aware of the fact that we announced it too early," Nomura told Italian gaming mag Multiplayer (translated by Kingdom Hearts Insider) . "But even in the industry, word was beginning to spread that we were working on the game, so we just decided not to keep it more secret and officially reveal it."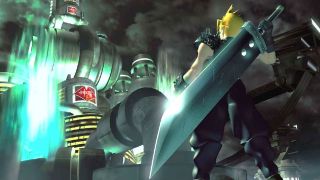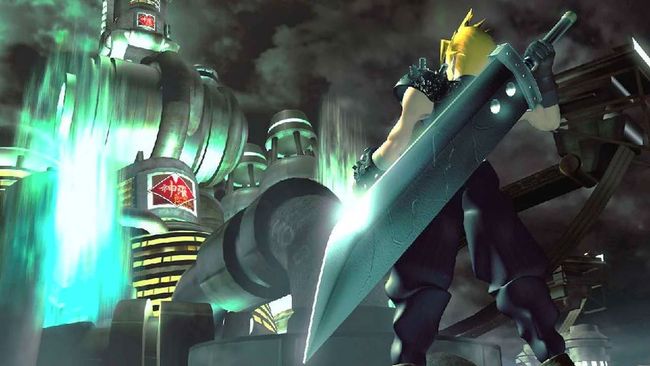 It's a reconstruction, not a shot-for-shot remake 
The Final Fantasy 7 remake will follow the original game's narrative and feature the iconic characters and locations that fans love. 
Considering it's so beloved there's a lot of pressure on Square Enix to not stray too far from the original source material but according to director Tetsuya Nomura it won't be a completely direct recreation. In an interview with Wired, Nomura said "We're not intending for this to become a one-to-one remake, or just the original Final Fantasy VII with better graphics."
Nomura has said that he wants the remake to "apply to the current era" and "the current generation of players." He added the caveat that he doesn't "want to change it so much that it's unrecognizable" but it has to be offering something "fresh and new." 
To accommodate modern consoles and gamers, changes will naturally have to be made to the game both in terms of gameplay, mechanics and perhaps even to some elements of the story. For starters, early trailers show a game more akin to Final Fantasy XV mechanically, with fixed viewpoints and static backdrops swapped out for full-3D terrain, and a turn-based battle system removed in favour of a real-time action-orientated one.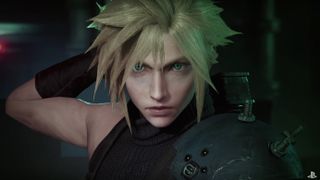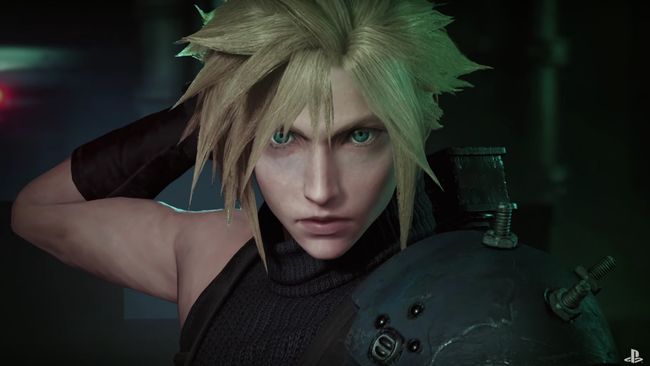 It's episodic
A significant way the remake is going to differ from the original game is that its story will be told episodically. This is a detail that was confirmed back in December 2015. 
The reasoning behind the decision, according to series producer Yoshinori Kitase is that "a proper HD remake" just wouldn't fit into one instalment and maintain the "same feeling of density of the original."
"We've seen everyone's comments and reactions to the news that Final Fantasy 7 remake will be a multi-part series and many have speculated correctly as to the reason why we have made this decision," he said, "If we were to try to fit everything from the original into one remake instalment, we would have to cut various parts and create a condensed version of Final Fantasy 7. We knew none of you would have wanted that.
"I hope that by explaining a little more about our design decisions that you can appreciate the size of this project and what we have planned for this remake. Going beyond the scale and depth of the world, narrative and gameplay from the original to deliver something that feels familiar yet new. As I said before, we like delivering surprises."
Each episode will apparently be its "own unique experience" but as yet we don't know how many episodes there will be or how they'll be structured in relation to the original story.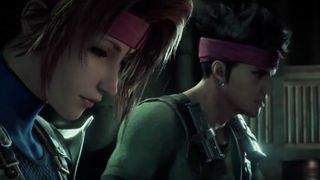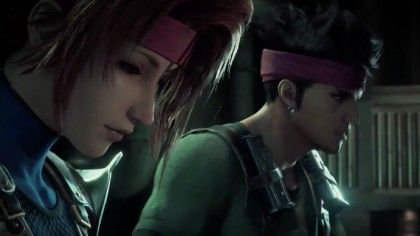 No more turn-based battles 
As mentioned above, a major element that's changing from the original game is a move away from turn-based battles. 
In an interview with Famitsu, Nomura said that battles in the remake will be "action-based" rather than command-based. Nomura didn't go into much more detail with regards to the game's combat system but it's widely expected that we're going to see a formula more similar to Kingdom Hearts and FFXV. 
This would mean a more active and seamless style of battling involving party members whom the player will be able to switch between. 
Though the loss of turn-based combat will be mourned, a move towards a system like Kingdom Hearts will be more accessible to new players. 
A PS5 release?
PS5 development kits are now said to be out in the wild, with Sony's first-party development teams working almost solely on titles for the as-yet-unannounced next-gen system. With the ambition on display here, could Square Enix be planning to shift Final Fantasy 7's remake to the next machine? 
For Sony, it'd be a system seller right out of the gates for the new console generation, and for the developers you'd imagine it'd offer more processing grunt and a little longer in terms of the development window. This is speculation at this point, but as the sun sets on the PS4, and titles like Final Fantasy 7's remake being no closer to even having a release date, it starts to seem like the looming next generation machines may be now what they're being aimed at.
(Image credits: Square Enix)